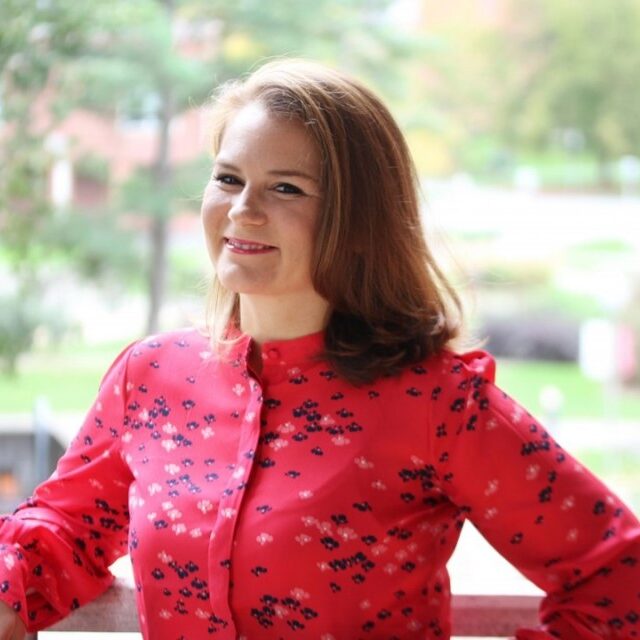 Christine Wais
Chief Development Officer

Christine (Chrissie) Wais has joined the Job Opportunities Task Force team as Director of Development from George Washington University Law School where she served as the Assistant Vice President for Development and Alumni Relations. Prior to GW Law, Chrissie worked at the University of Massachusetts (UMass) Amherst, where she served as the Assistant Dean of Alumni Engagement and Development for the College of Social & Behavioral Sciences. Chrissie spent nearly 10 years at Cornell University, most recently at the School of Industrial and Labor Relations (ILR), focused on major giving roles with increasing leadership responsibility over time. Prior to that, she worked as a Recruiting Analyst for Goldman Sachs in New York City. She has a strong background in major and principal giving, pipeline development, annual giving, and donor stewardship in higher education and non-profit.

In each of her leadership positions, she developed processes that helped the development team increase new commitments, giving from individuals, and unrestricted funding. She also developed systems to help improve the donor experience by adding new donor-centered protocols, enhancing the volunteer experience, and elevating acknowledgement and reporting.

Chrissie has a BS in Industrial and Labor Relations and an MBA from Cornell University.

A donor centered fundraiser who is passionate about worker rights, Chrissie looks forward to working with the generous donors of JOTF to help grow the organization and deliver on the important mission of eliminating educational and employment barriers for low-wage workers.