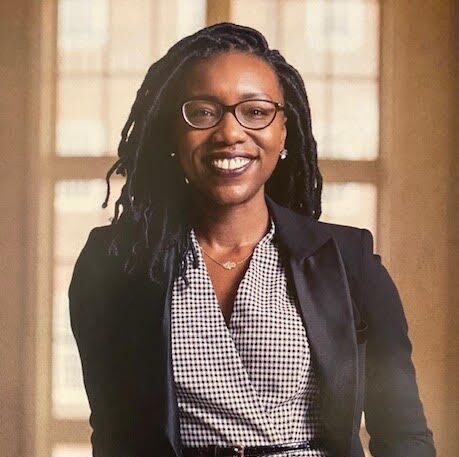 Caryn York
Chief Executive Officer

Caryn York is Chief Executive Officer (CEO) of the Job Opportunities Task Force (JOTF), an independent, statewide nonprofit organization that promotes policies and programs to help low-wage workers advance to high-wage jobs. Caryn is JOTF's youngest CEO and the first African American female to lead the 24-year organization.

Caryn is dedicated to improving conditions and outcomes for Maryland's low-wage workers and jobseekers. As CEO, Caryn leads a team of passionate advocates, experts and practitioners focused on policies and programs to eliminate educational and employment barriers and facilitate the successful entry, or re-entry, of low-skill, low-income workers into the labor market.

Caryn is well-known and widely respected for her leadership in numerous state and local policy reform efforts that include increasing access and affordability to postsecondary education options, expanding access to paid sick days, reform of punitive child support reform policies and practices, decriminalizing poverty and race, and reducing the impact of incarceration on working families. Notable policy achievements include successful passage of legislation to "Ban the Box" on college and job applications, the development, passage, and implementation of the Maryland Justice Reinvestment Act, landmark reforms to Maryland's pretrial system regarding the use of cash bail, and efforts to decriminalize poverty and race.

Caryn received a B.A in International Studies from Washington College, and has worked within state and local politics for over 10 years.