Today is National Voter Registration Day. Get Registered. Make Your Voice Heard.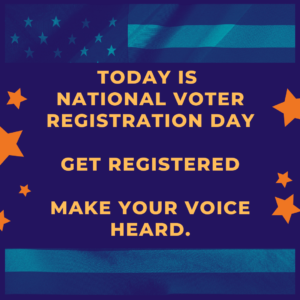 The 2020 Election has been deemed by many as "the most important election of our lifetime", but a vital segment of Maryland's voting population is often completely ignored: eligible voters who are currently incarcerated.
In Maryland, over 9,000 people are being held in pretrial detention and excluded from the electoral process, many of whom are Black men and women. As we gear up for #Session2021, we urge you to follow and support the Expand the Vote Coalition as we fight for policies that ensure all eligible voters have access to the ballot in Maryland.
Are you registered to vote? Are you eligible to vote? To find out if you are eligible or need to confirm your voter's registration, go to https://www.vote.org/.
#VoteReady #NationalVoterRegistrationDay #ExpandTheBallot #ExpandTheVote #Vote2020